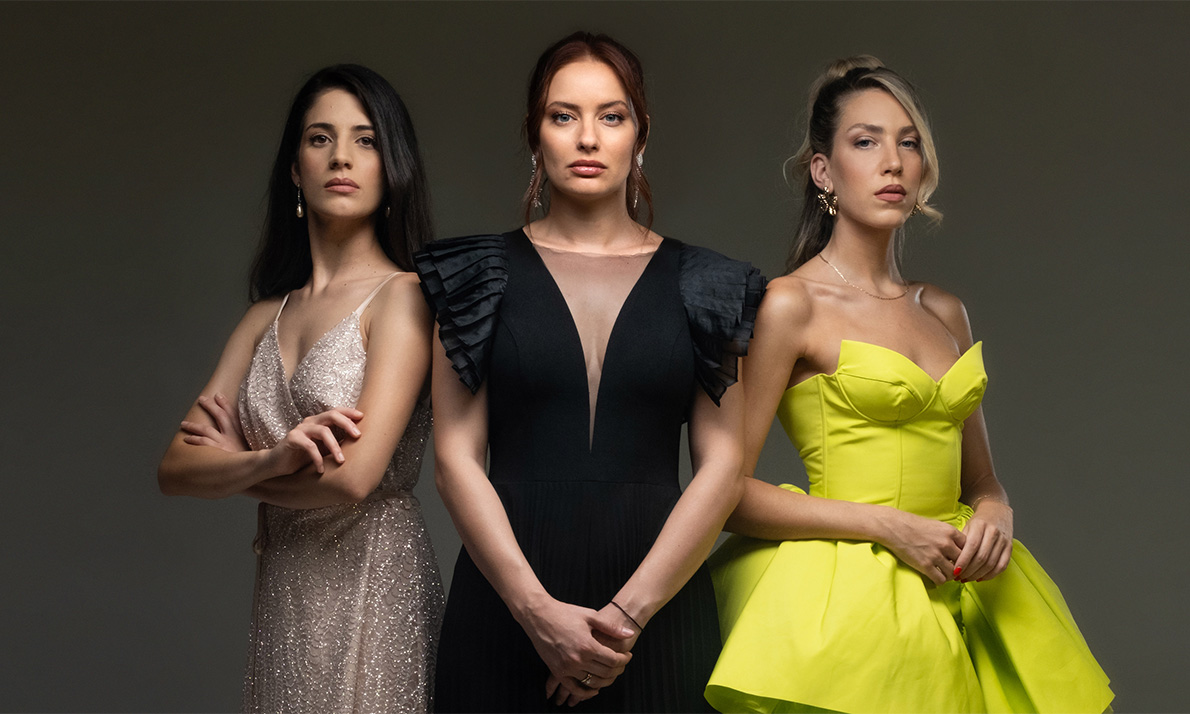 After the Fire
Joanna, living trapped in a terrifying marriage.
Irene, living a lie.
Anthe, living her dream.

In just one night, their lives will change… forever.
Nothing will turn their strength into ashes.
After a devastating fire, three women, Joanna, Irene and Anthe will try to rebuild their lives and follow their true dreams, wishes and needs. Will they be able to be reborn and find true happiness?
Joanna, will fake her death to escape the physical and mental abuse she suffers in her marriage; she must take her little girl and raise her away from her evil husband. Along the way, there will be four men who will play an important role in their journey.
Irene, will see her boyfriend push her best friend into the fire to save himself. She will soon discover another life, away from her comforts and shallow "entourage".
Anthe, (physically and mentally) traumatized by the fire, will be forced to take the place of a dead woman. With her beauty and identity now lost, she will use her inner strength and her patience and won't be afraid to fight by any means for her justice.
Ares and Alexander will try to pursue, deceive and destroy them. Ulysses and Nick will offer them a helping hand, stand by them and love them for who they really are.
Intense emotions and twists, unspoken secrets, powerful love stories and chained conflicts make up "After the Fire", a series based on a the true events that occurred in France, in 1897.
BROADCASTER:
Ant1
STARRING: 
Andreas Konstantinou, Dora Makrygianni, Lefteris Eleftheriou, Alkistis Giraud, Elpida Nikolaou, Nathan Thomas, Giannis Karampampas, and Penelope Markopoulou
ALSO STARRING: Zo Rigopoulou, Haris Sozos, Loukia Pistiola, Aineias Tsamatis, Dimitris Apostolopoulos, Konstadinos Danikas, Thanasis Banousis, Antonis Antonakos, Zoe Moukouli, Dionysis Lanis, Emilios Raftis, Promitheas Nerattini, Sofia Tsinari, Iro Kissandraki, Angeliki Karistinou, Maria Nefeli Douka and more.
DIRECTOR:
Grigoris Karantinakis
WRITER:
Rena Ringa
From the original series "Le Bazar de la Charité".
Created by Catherine Ramberg and Karine Spreuzkouski
Directed by Alexandre Laurent
Produced by Iris Bucher for Quad Television
In co-production with TF1 and in association with Netflix