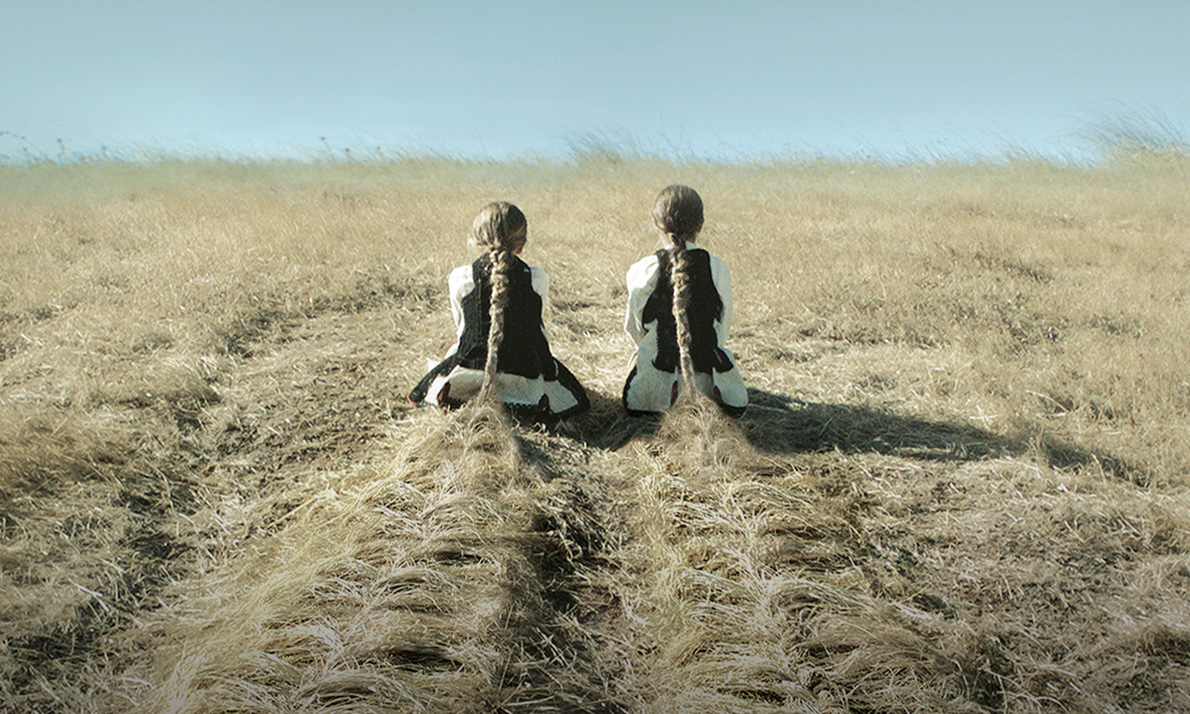 The Murderess
Before you reach your 40 days, you shall be set free…. (my little one)…
So they don't touch you with their dirty hands.
I shall rescue you (my baby bird), I shall turn you into a bird to fly away…
You… Shall not suffer like I did. Away from everyone.
Off you go my little dove.
Be saved! This life's burdens and its sufferings shall not crucify you,
my precious.
Synopsis
Early 1900's on a Greek island. Hadoula, who lost her husband at a young age, is a woman who has learned to survive in a male – dominated and extremely patriarchal society, the hard way. Hadoula carries a difficult burden within her. Like a baton passed on to her from her mother and the previous generations, she is supposed to accept the devaluation and lower fate of women.
But Hadoula reacts. Her personal, internal, bubbling revolution is soon externalized. The victims of her outburst are the little girls of the island, whom she sets free from the social and economic burden that their existence entails… by taking their lives. Her actions will bring her face to face with the law. She leaves her home and escapes to her refuge, nature. But as much as her faith and morals dictate that she did the right thing, her transgenerational trauma follows her everywhere. And the end comes as a redemption.
The story is based on Alexandros Papadiamantis' "social novel" of the same name, a landmark of Greek literature.
Karyofyllia Karabeti
Georgianna Dalaras
Maria Protopappa
Penelope Tsilika
Elena Topalidou
Christos Stergioglou
Anna Pangalou
Veronica Davaki
Mania Papadimitriou
Agoritsa Oikonomou
Olga Damani
Maria Skoula
Yannis Tsortekis
Galini Hatzipaschali
Dimitris Imellos
Stathis Stamoulakatos
Michalis Ikonomou
DIRECTOR:
Eva Nathena
SCRIPT BY:
Katerina Bei
DoP:
Panagiotis Vasilakis
PRODUCTION DESIGNERS:
Eva Nathena
MUSIC:
Dimitris Papadimitriou
SOUND:
Marinos Athanasopoulos
EDITING:
Aggela Despotidou
CASTING DIRECTOR:
Sotiria Marini, Akis Gourzoulidis
MAKE-UP:
Evi Zafiropoulou
HAIR-STYLING:
Hronis Trims
COSTUMES:
Eva Nathena
CO-PRODUCER:
COSMOTE TV
PRODUCERS:
Dionyssis Samiotis, Kostas Lampropoulos
PRODUCTION:
Tanweer Productions in co – production with View Master Films
DISTRIBUTION:
Tanweer Alliances